Contact the VFW
Here is how to get a hold of use here at the Monocacy Valley Memorial VFW Post 6918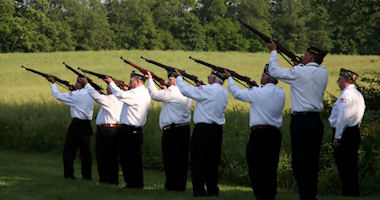 What's New
January 14th - Oyster Feed, 1 - 4 pm, cost $35.00 per person
February 25th - Auxiliary Shrimp Feed 1 - 4 pm, cost TBA
March 4th - Oyster Feed, 1 - 4pm, cost $35.00 per person
March 10h - Aux Cash Bingo
March 18th - Ham Shoot, sign up at 12 and shoots, starts at 1pm - ? pm, cost $2.00/per shoot
April 1st - Aux Sportsman Drawing
For more information please go to our Event Page here.
Monocacy Valley Memorial VFW Post 6918
Send your inquiries to:
Attention: Senior Vice Commander
5801 Conover Rd.
Taneytown, MD.
21787
View Larger Map
VFW Post and or Canteen:
1-(410)-756-6866
On holidays please leave a message. A VFW Post representative will contact you back.
TBA